October 11, 2023
By:admin
Please note: for the purposes of today's post, we'll be talking about pelvic health myths for folks with vaginas. 
When it comes to pelvic health for women and people with vaginas, there are a lot of myths out there. Hyivy Health was founded by Rachel Bartholomew who had no idea about how common, pervasive, and important pelvic health was until she started experiencing challenges of her own. 
For today's post we're going to debunk what we see as the most common pelvic health myths out there, hopefully empowering you or someone you care about to move forward with more information on your pelvic health journey.  
Myth #1: Kegels Are the Answer!
Kegel exercises aim to strengthen the pelvic floor muscles in order to support the uterus, bladder, small intestine, and rectum. Kegel exercises are typically performed by lifting, holding, and relaxing the pelvic floor muscles. Kegel exercisers (kegel devices) include insertable trainers, weights, and biofeedback devices. 
But they are not for everyone and can for some people, kegels can cause serious damage. 
Think of it this way, let's say you've hurt your arm and now, you're experiencing pain and can feel the muscles around the injury tensing up and making the pain worse. Would you then want to go to the gym and start lifting weights? – of course not!  
This serves as an analogy for folks who have a pelvic floor that's too tight (hypertonic), and instead of working the muscles harder through kegels they need to relax these muscles to help relieve pain. 
Currently, vaginal dilators are prescribed for this reason, and Hyivy is currently developing the first smart dilator that includes dilation without reinsertion, thermal therapy (hot and cold for those muscles), and biosensors to capture the first subjective and objective data on the pelvic floor.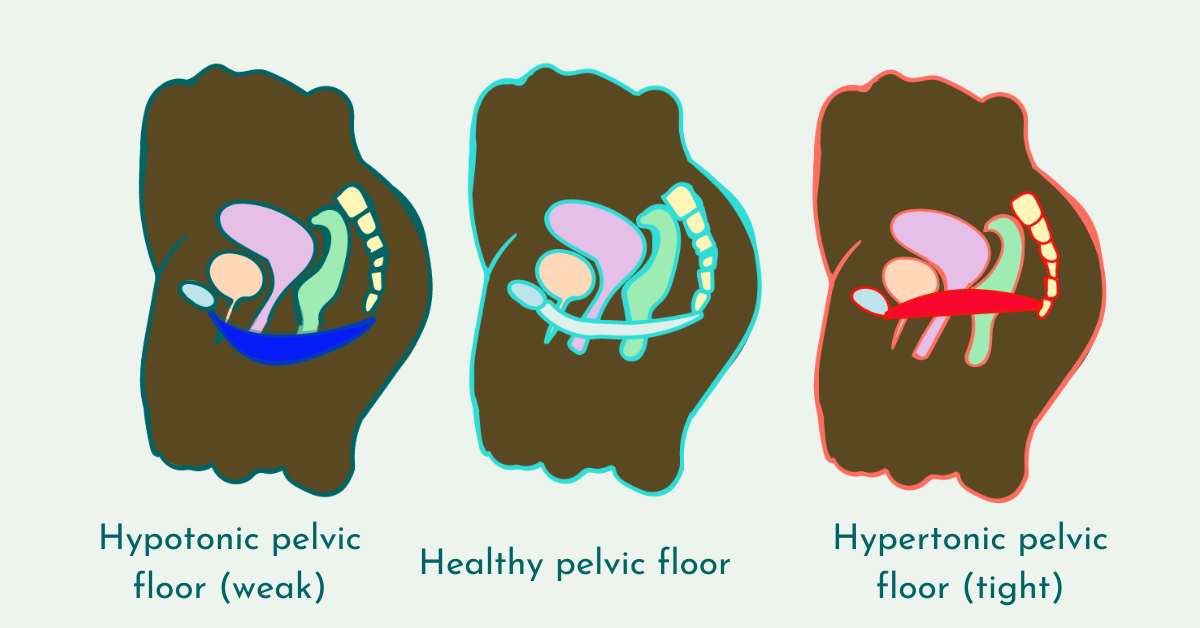 Myth #2:
Pelvic Health Issues Only Affect Older People
Pelvic health issues affect 1 in 3 women across all ages and is not just an issue that affects people 65+. This myth might be so persistent because of the stigma and shame that surrounds pelvic health. 
It's important to know there are a range of pelvic health disorders and gynecological conditions that cause a wide range of pelvic floor issues including:  
Endometriosis 

 

Pelvic Cancers 

 

Vaginismus 

 

Vulvodynia 

 

Polycystic Ovary Syndrome (PCOS) 

 

Uterine fibroids 

 

Perimenopause and menopause 

 

Pregnancy and childbirth 

 

Dysmenorrhea (painful periods) 

 

Gender affirmation surgery 

 

Pelvic mesh complications 

 

Pelvic floor hypertoncity that ebbs and flows with your menstrual cycle and menopause 

 
Myth #3: Sex Is Supposed to Be Painful
According to the American College of Obstetrics and Gynecologists (ACOG) painful sex is a very common problem with 3 out of 4 women and female identifying people experiencing painful sex at some point in their lives.   
But that doesn't mean you need to keep having painful sex. It's important to see a healthcare professional to root out the underlying causes for your pain and potentially seek the help of a pelvic floor physiotherapist.  
One thing to remember is that if you are experiencing painful sex, you are not alone. Everyone will take their own time to get to the amount of sexual activity they prefer. The most important thing is to listen to your body.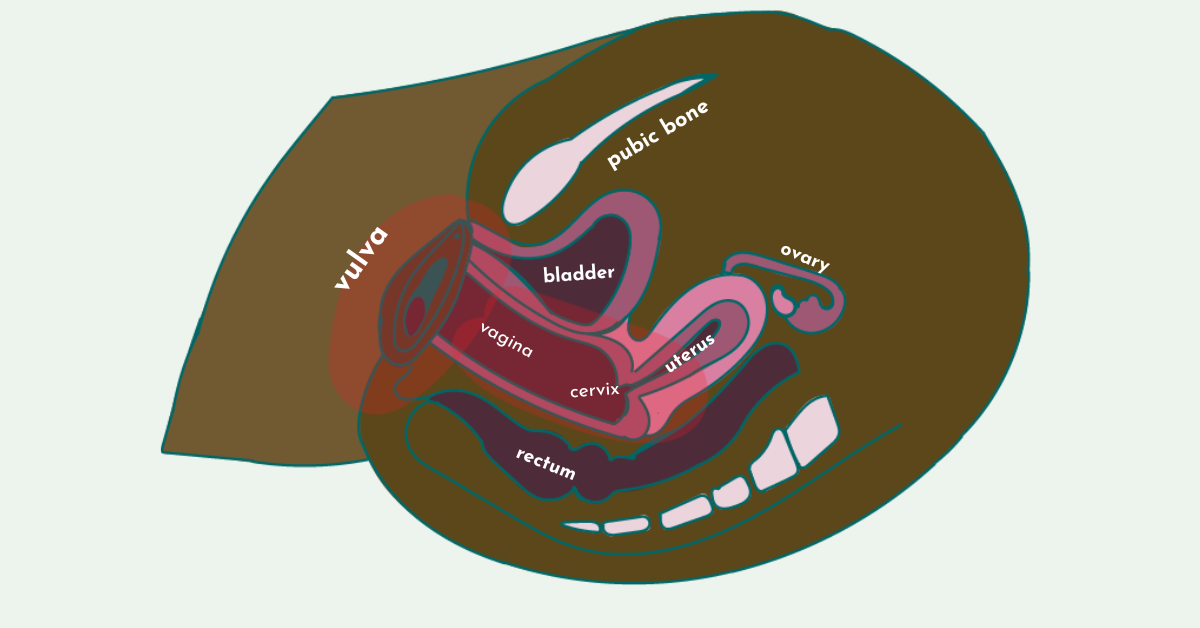 Myth #4: Pelvic Floor Physiotherapy is Only for People Who Have Given Birth
Although pelvic floor physiotherapy for pregnant and people who have given birth can be immensely helpful, these aren't the only people who can benefit from seeing a Pelvic Floor Physiotherapist (PFPT). 
PFPTs can help you with a wide range of pelvic health concerns. Some reasons you might want to seek out pelvic floor physiotherapy are:  
Pain in the (pelvis) pelvic, lower back, or genital region

 

Urinary incontinence or frequency, 

 

Pelvic organ prolapse (POP) 

 

Pain with sex (dyspareunia) or when trying to insert a tampon

 

Difficulty emptying the bladder or bowels.  

 
What are some pelvic health myths you've come across on your pelvic health journey? Feel free to message us at hello[@]hyivy.com or DM us on Instagram at @ hyivyhealth so we can share across our social media channels.  
—  
Is there a blog topic you'd like us to cover? Reach out today to let us know.  
Here at Hyivy Health we're dedicated to helping women down there and everywhere. The purpose of this blog post is intended to offer resources and education about pelvic health and is not intended to serve as medical advice. This information provided above is not a substitute for the treatment, advice, or opinion of a medical professional. Always consult with a certified health professional before starting any treatments.